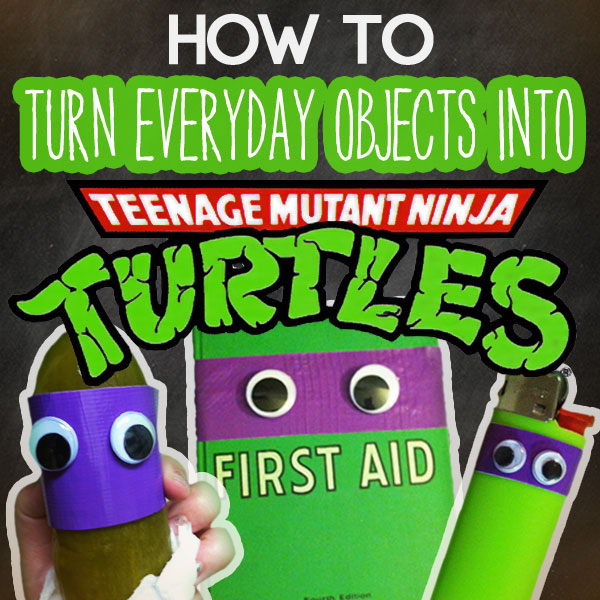 Whether you are an obsessive Teenage Mutant Ninja Turtles fan or just someone who is kinda drunk and bored, if you have a roll of duct tape and a pack of wiggly eyes, then you can raise some shell and turn everyday objects into Ninja Turtles.  Cowabunga!
Here are 10 fun, easy, and weird things you can turn into a TMNT:
1. A watermelon.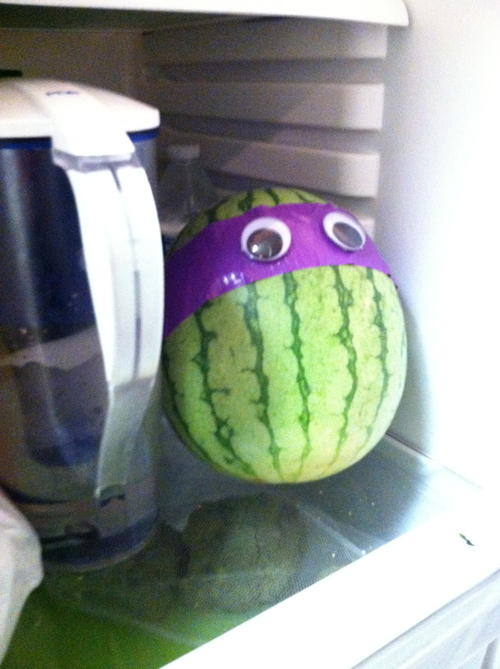 2. A lighter.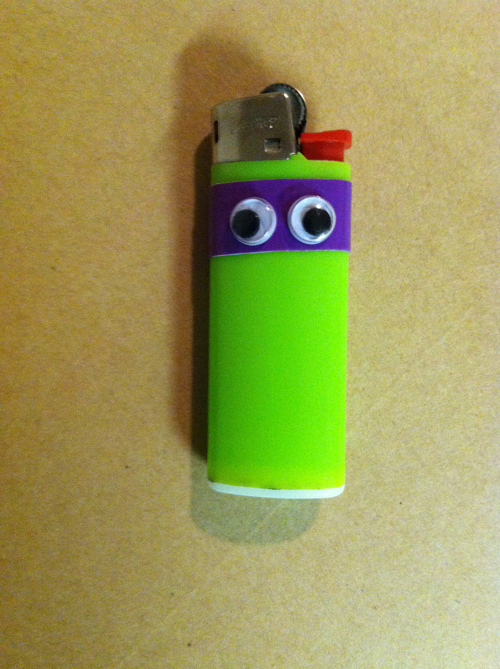 3. Beer.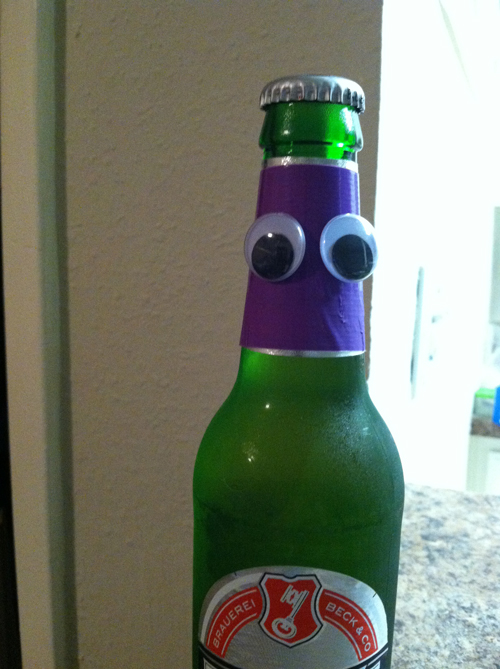 4. A yoga mat.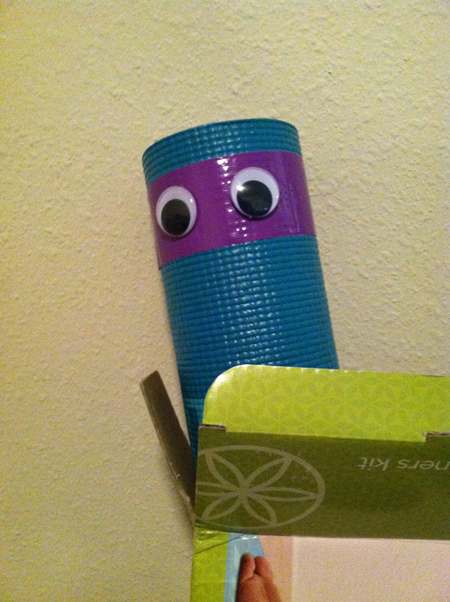 5. Notebooks.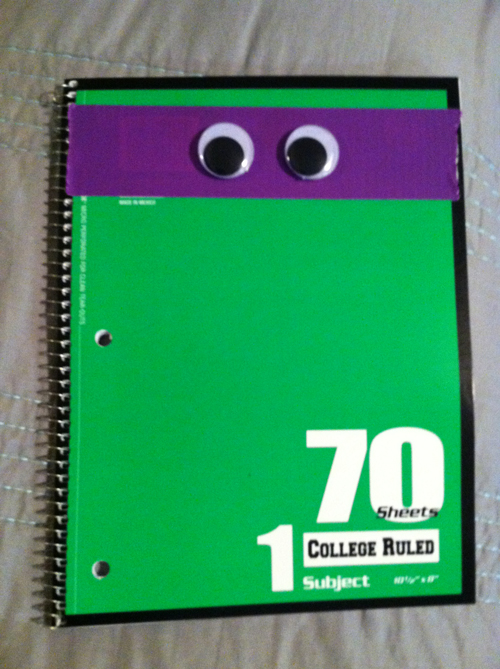 6. A candle.
7. A pickle.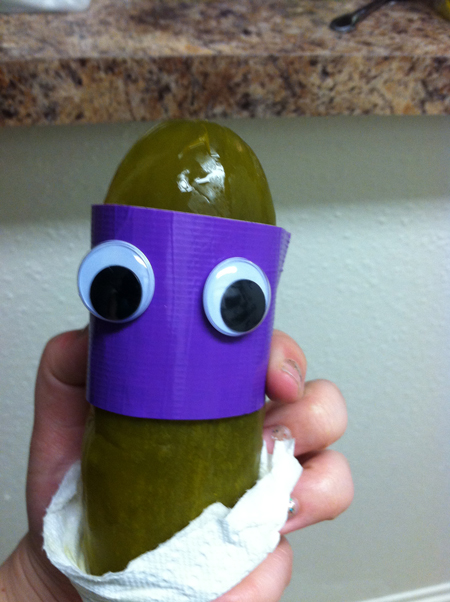 8. The Fourth Edition of the American Red Cross's First Aid Manual.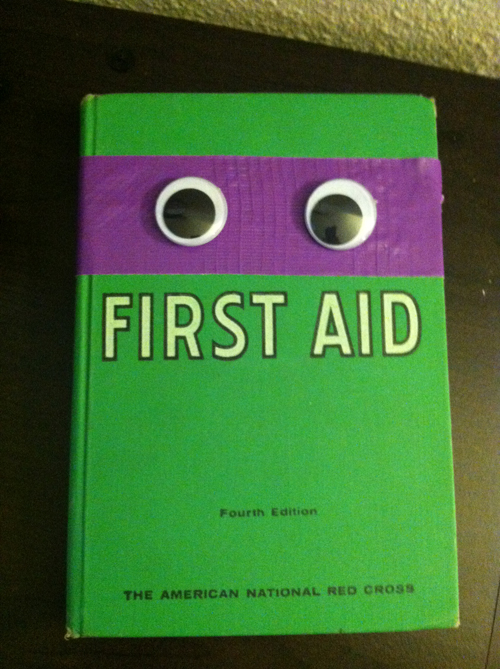 9. A boom box.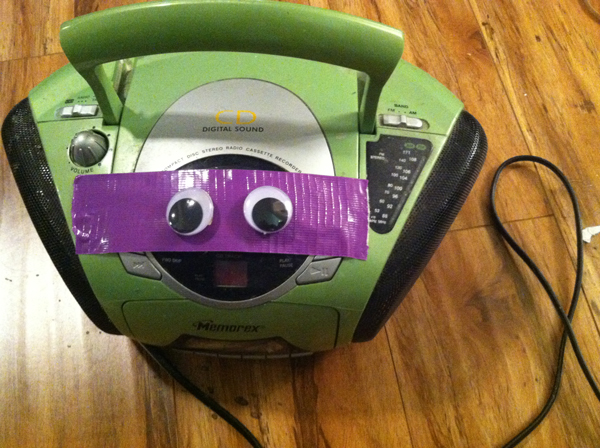 10. A sleeping co-worker.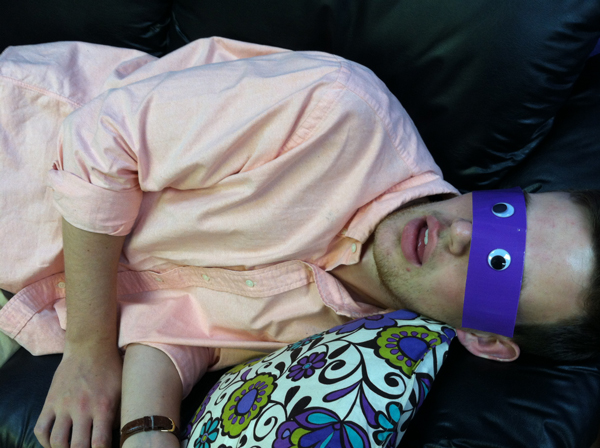 In the comments below, tell us what you'll be Ninja Turtle-ing!  Generally speaking, if it's green or has a face, it will make an awesome Ninja Turtle.
AROUND THE INTERWEBS