With the announcement of hit Pitch Perfect's sequel, many adoring fans have already started to put together wishlists. Here's ours:
1. More of Fat Amy's boyfriends and swanky pool parties.
2. Chloe finally entertains her lesbian feelings. And breaks up Beca and Jesse.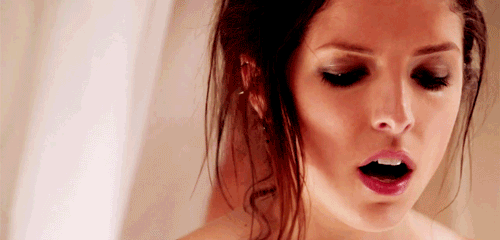 3. Lily gets into a bar-room brawl and has to do a[nother] turn at county.
4. Luke's abs.
5. Emma Watson makes a cameo as Luke's crush. Again. [Because Luke is played by none other than Harry Potter and the Half-Blood Prince's Cormac MacLaggen.]
6. The Sockapellas come back with a vengeance.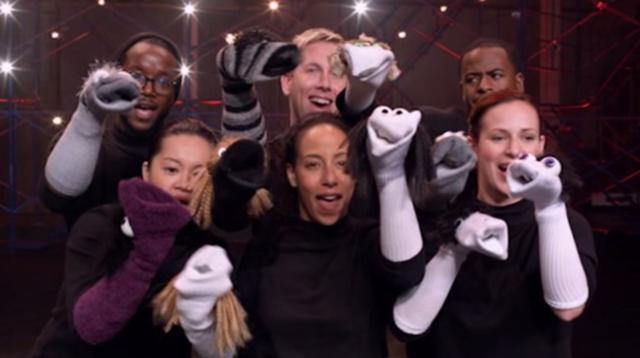 7. Even more lesbian undertones [overtones].
8. More puns on 'tones' and 'treble.' And in general.
9. Cynthia Rose and that other chick rekindle their romance.
10. More Lily beatbox solos. And weird confessions.
11. Fat Amy and Bumper finally hook up.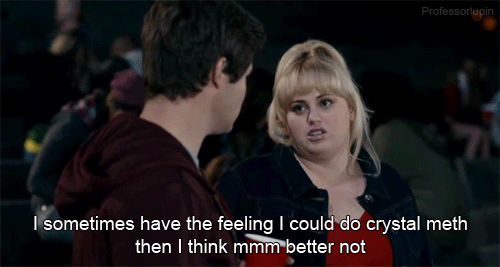 12. Bumper's man-boobs actually concave.
13. Long John Smith gets his comeuppance at the hands of Gail.
14. Benji becomes a world renown close-up magician. As well as BFFs with Arrested Development's GOB.
15. More sexy man-splits.
16. Less vomit-angeling.
17. More Anna Kendrick cup-playing magic. And then she starts to experiment with other non-musical-instrument-instruments. And then starts her own Stomp Club.
18. The Bellas attempt to raise money with a [musical] car wash.
19. More deliciously acerbic comments sneakily referencing Glee.
20. Stacie's "hunter" gets trebleboned. By Benji.
21. More random Chloe bass-magic.
22. The Tonehangers get their revenge on the Treblemakers.
23. Fat Amy wrestles dingos and crocodiles. Simultaneously.
24. Fat Amy has more shirt-busting solos.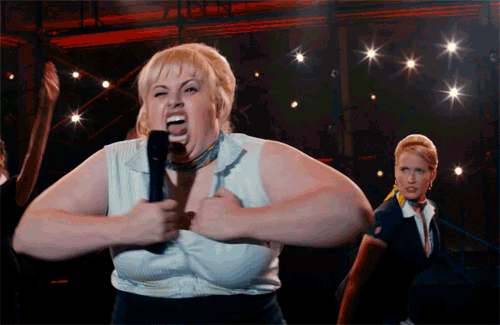 ****
And be sure to check out our interview with Pitch Perfect's writer, Kay Cannon, and our Comediva of the Week, featuring Anna Kendrick!
AROUND THE INTERWEBS