There's been a lot of buzz surrounding Oz the Great and Powerful, but for some of us gals (myself included) there can only be one Oz. Now, before you start calling me a film school snob you should know that I'm not talking the wizard—I'm talking about the werewolf.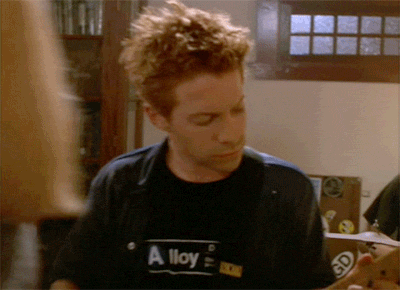 Sure, I've debated going to the theater to see Disney's take on the children's classic. The thing is that seeing the new Oz would require me to leave my apartment, but seeing my favorite Oz only requires a working DVD player. These decisions make themselves. Besides, TV's most beloved Whedon wolf, Daniel "Oz" Osbourne, is both great and powerful. Admittedly, sometimes he's more great than powerful (and vice versa) but we kinda like it that way. It leaves room for discussion and debate, and c'mon, aside from GIFs of kittens, what does the internet love more than discussion and debate? So, without further ado:
As a werewolf, most days Oz is f–ing great, but on the full moon (and the nights before and after) he's nothin' but uninhibited canine power.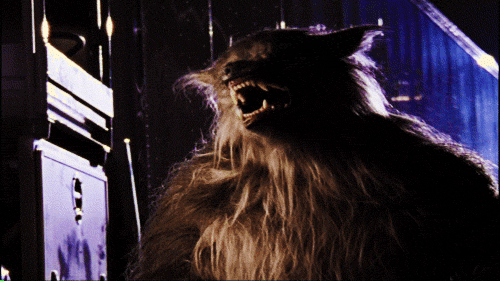 The winner? Great! Sure, us lady-folk understand what it's like to have a rough time of the month, but Oz takes it to a new level by literally turning into a monster. Yikes!
Oz always shows himself to be a great catch around the ladies, but when it comes to Willow he really shows her the power of love.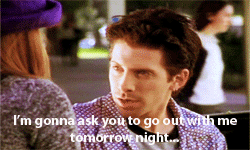 The winner? Powerful! In the early days of Oz and Willow, he literally takes a bullet for her and walks away with only a scratch and a hot date. Admittedly, things got a bit weird toward the end there—like that time he practically ate his new girlfriend to keep Willow safe, but all's fair in love and war, right?
Oz has a great sense of pragmatism and brings some pretty powerful problem solving skills to The Scooby Gang.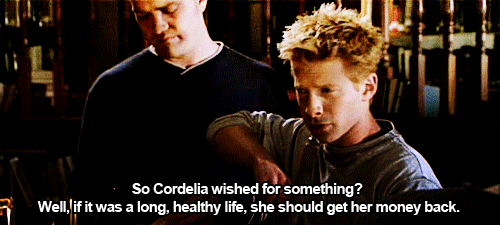 The winner? Great! Granted, it takes a lot of brain power to be so new to the team and yet always on top of his game, but Oz is truly at his greatest when he's solving the big mysteries, like when he discovered that The Judge was still around and the mall wasn't just dangerous for Sunnydale wallets.
Oz eventually puts the power of the moon to the test by tackling the great task of mastering his inner wolf.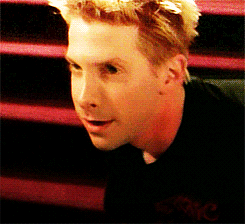 The winner? Powerful! I know, I know! This one almost seems to contradict the first one, but it's actually all part of a delicate balance, which is pretty fitting given the overwhelming amount of Zen philosophy he had to take in. You know what they say: a mantra a day keeps the fur, fangs and overwhelming animalistic impulses away!
Oz repeats his senior year of high school, which doesn't exactly sound great or powerful—but hear me out! We (Joss Whedon included) all thought he was so great, he got to stick around longer than originally intended—which makes him a pretty damn powerful character.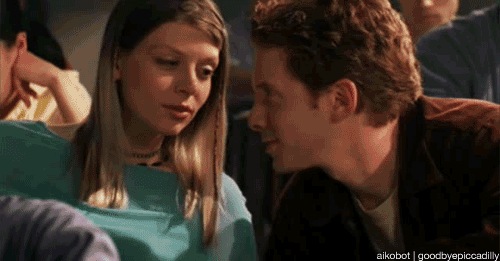 The winner? It's a tie! Although the real winner or winners, I should say, would be all us Buffy fans who were totally down for the Oz cause.
And that brings our total to…a tie! Damn. Looks like the discussion and debate rages on! Leave us a comment with your favorite Oz moment and let us know whether you think he's great or powerful or both!
AROUND THE INTERWEBS