CEO Betty Krueger leads her team of strong-willed Divas in a comedy research meeting. Meet Lucille Ballbuster, Shirley Wench, Katharine Rugburn, and Frida Killho as they plot comedic world domination.
|

Synopsis
: The Divas is a behind-the-scenes mockumentary about the inner workings of Comediva.com. CEO Betty Krueger and her team of strong-willed divas seek world domination — in the form of comedy — as they plot the launch of Comediva.com.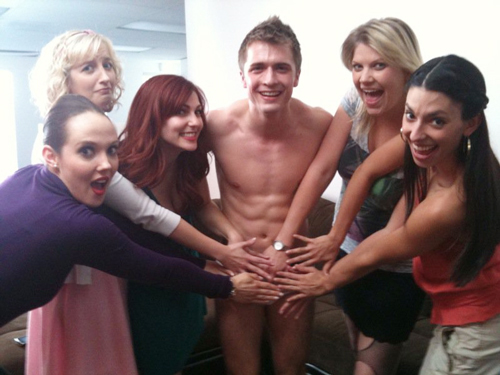 |

Betty Krueger, CEO/Founder
Nurturing by nature, Betty tries her best to create an enjoyable, drama-free, workspace — but Betty's slightly bi-polar and can veer off into a screaming rant without a moment's notice.
Shirley Wench, VP of Production
Shirley's ideal Friday night would look something like this: get smashed off whiskey, break something, screw some dude at his place, steal his wallet, slap him on the ass, and bolt before sunrise.
Lucille Ballbuster, Director of Marketing
Lucille is earnest, well-meaning and incredibly naive. She was raised by her yamama, and has a cat named Skittles that's very opinionated.
Katharine Rugburn, VP of Talent Development
Katharine is the kind of woman you would never solicit as a wing-girl, because men just can't resist her siren song.
Frida Killho, VP of Social Media
Frida's a far-left-leaning feminist with one goal: use Comediva to save the world, one cause at a time.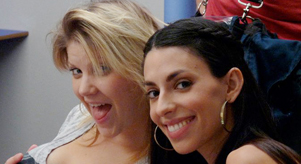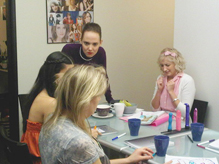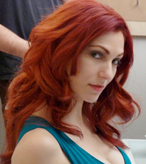 |

CAST:
Jade Catta-Preta as Frida Killho
Abigail Kochunas as Betty Krueger
Emily Morris as Katharine Rugburn
Alexa Rose as Lucille Ballbuster
Karen Schantz as Shirley Wench
Brett L. Davis as Sam
Ryland Shelton as Tristan
Erik Steffens as Maniture
CREW:
Writers:
Erika Cervantes (4 Episodes, "The Cold War," "The Fight," "New Office" and "Launch Party")
Linda Yvette Chavez (2 Episodes, "This or That" and "Website")
Emily McGregor (2 Episodes, "Research" and "New Assistant")
Luis M. Navarro (1 Episode, "The Fight")
Produced By Luis M. Navarro
Directed By Emily McGregor
Director of Photography – Jarrett Sexton
1st AD – Nick Erickson
Sound Mixer – Sean Oakley
Gaffer – Nick Erickson, Chris Pritzlaff
Make-Up Artists – Jean Melsheimer, Kazuyuki Okada
Edited By Marisol Montoya, Alex Oppenheimer
Color Correction By Yuki Noguchi
Sound Design By Ben Huff
Composer – Christopher Thomas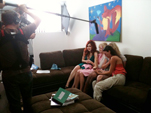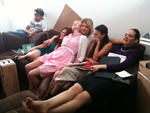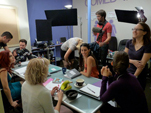 AROUND THE INTERWEBS